In 2014, billionaire Jack Ma, founder of online retail giant Alibaba Group Holding Ltd., declared his ambition to make China's health care better, drugs cheaper and people healthier.
Others in China's tech universe were becoming equally bullish on health care, and that year alone, investment in the internet health sector surged about sevenfold to $1.4 billion. Since then, billionaire Robin Li's search engine Baidu Inc. has built a mobile application for physicians to give online consults, while Tencent Holdings Ltd. has invested in various startups. Ma pushed his plans forward via Alibaba Health Information Technology Ltd., attempting to bring hospital services online and build an internet pharmacy hub.
Three years on, most Chinese technology companies, from bigger players to small startups, are struggling to make money off those ventures. Ali Health's fledgling drug tracking and online pharmacy businesses were crippled by sudden regulatory changes, and its Hong Kong-listed shares are more than 70 percent below their 2015 peak.
Investment in China's digital health industry dropped 10 percent in the last quarter of 2016, extending a 41 percent decline in the previous three months, according to researcher VC Beat. At least 26 startups in the field have shut down, according to ITJuzi, a Beijing-based database tracking internet companies.
"A lot of people started realizing in 2016 that many projects were losing money and had no hopes of making any," said Wang Yipei, a former investment manager at Fosun Group's venture capital arm, who now is working at a public hospital in Beijing.
Lucrative Model
Billionaires like Jack Ma have good reason to see potential in China's health-care sector: Millions are developing chronic conditions like diabetes and cancer as they age, and they are more willing to pay for expensive treatments. Connecting patients, drugstores and doctors via the internet seemed like a lucrative model.
"Today's water, air and food safety, will definitely lead to many diseases facing our families in ten years," Alibaba's Ma said at a forum in 2014 pointing to the opportunities that lay ahead for those who could help provide solutions.
Ali Health had envisioned a future where any Chinese patient could see a renowned doctor on its online consultation platform, take the prescription to its e-pharmacy, and have the drugs delivered through a traceable network all the way to the patient's doorstep.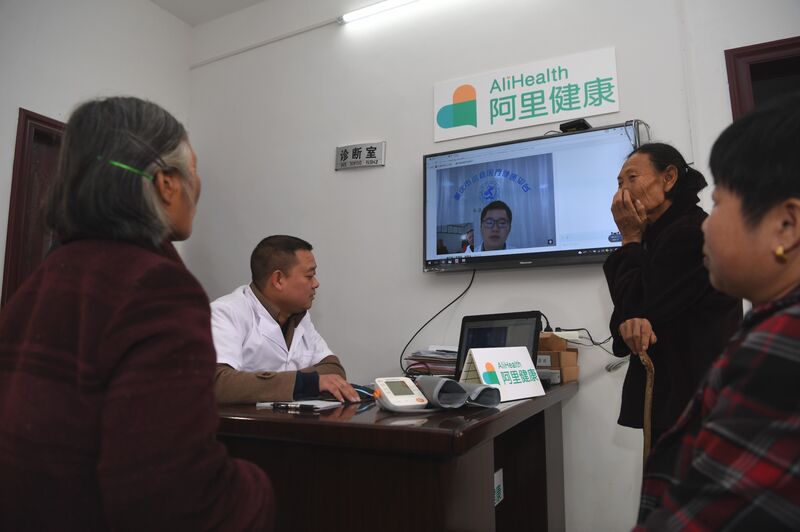 Instead, regulators last year ended pilot programs that allowed a few e-commerce websites, including Alibaba's Tmall, to sell over-the-counter drugs. Ali Health had planned to draw a service fee from such online sales.
Watchdog
The drug watchdog last year also abruptly scrapped the enforcement of a drug-tracking system it had contracted Ali Health to develop and operate, crippling the company's main revenue stream. Regulators have also shown no signs of permitting online sales of prescription drugs, a move that investors have long hoped for.
As it made investments, but struggled to find a sustained business model, Ali Health's losses ballooned from about $13 million in the 12 months ended March 2015 to $30 million the next fiscal year. The company said via e-mail that it has sought to find other applications for the drug-tracking technology, allowing consumers to use it to trace the origins of products like food and health supplements.
One big reason for the technology sector's troubles is the lack of an insurer willing to work with internet firms in a system dominated by state-run hospitals and government insurance. China's system is a conservative reimbursement-driven model and doesn't pay for innovative services, according to Roger Liu, founder of Shanghai-based Unicorn Studio, which advises mobile health-care companies.
Innovative Services
Baidu's chairman, Robin Li, told a Shanghai conference in November that a dearth of medical data made it difficult for his company to develop the artificial intelligence algorithms it was working on.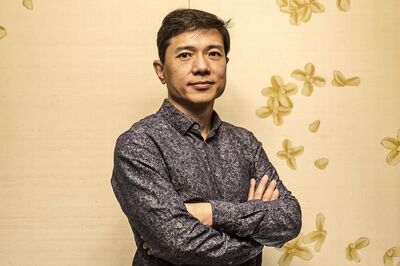 "China's entire health-care database hasn't been brought online," said Unicorn Studio's Liu. "For places that have data, they won't share it with you. Without data, how can you talk about online health care."
In a statement last week, Baidu said that it will close some of its medical businesses and merge the rest into its AI and search units, narrowing its health ambitions to focus on the medical AI project, which analyzes medical data to assist in web consults. Baidu has previously sought to compete in overcrowded fields such as online doctors appointments.
DXY, a forum for physicians to exchange expertise and give online consults, in 2014 received a $70 million investment from Tencent, run by billionaire Pony Ma. It has opened three brick-and-mortar clinics that use internet technology to improve health-care services and is planning more, said Zhao Xing, DXY's branding director. The clinics each cost about 10 million yuan ($1.4 million) to build and DXY fully understands that building a reputation will need time and that turning a profit can take up to three years, she said.
Tencent-backed WeDoctor, formerly known as Guahao, made 1.2 billion yuan in revenue in 2016 partly by establishing a presence in online hospitals in several cities, the company said in an e-mailed statement. WeDoctor allows users to book for appointments, and aims to set up 100 hospitals offline in three years by working with traditional players, the company said.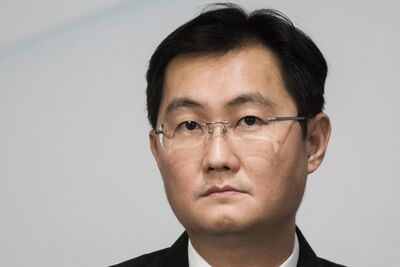 The challenges to the tech industry have implications for other sectors. China's real-estate developers are among those looking into health care, and Dalian Wanda Group Co. Chairman Wang Jianlin recently said he was considering setting up a chain of hospitals.
China's government, meanwhile, has taken some steps to support the online health-care market to help lessen the burden on its overburdened public system. It has allowed doctors to practice at multiple places and boosted private health insurance with tax breaks.
Despite the challenges, many entrepreneurs are reluctant to give up on online health. In recent months, Ali Health acquired a brick-and-mortar drug-store chain that was also qualified to act as an e-pharmacy. Parent Alibaba said an important source of health revenue will come from online sales of non-prescription drugs, and that more than 3,000 corporations, focused on everything from drugs to nutritional supplements, have signed up on its product tracking platform since June.
"A lot of companies have paid a hefty price and flopped, but that doesn't mean there are no opportunities," said Eric Yu, a Beijing-based director at Matrix Partners. "Work in accordance with policy and help add value to existing service providers, and you'll find plenty of opportunities."